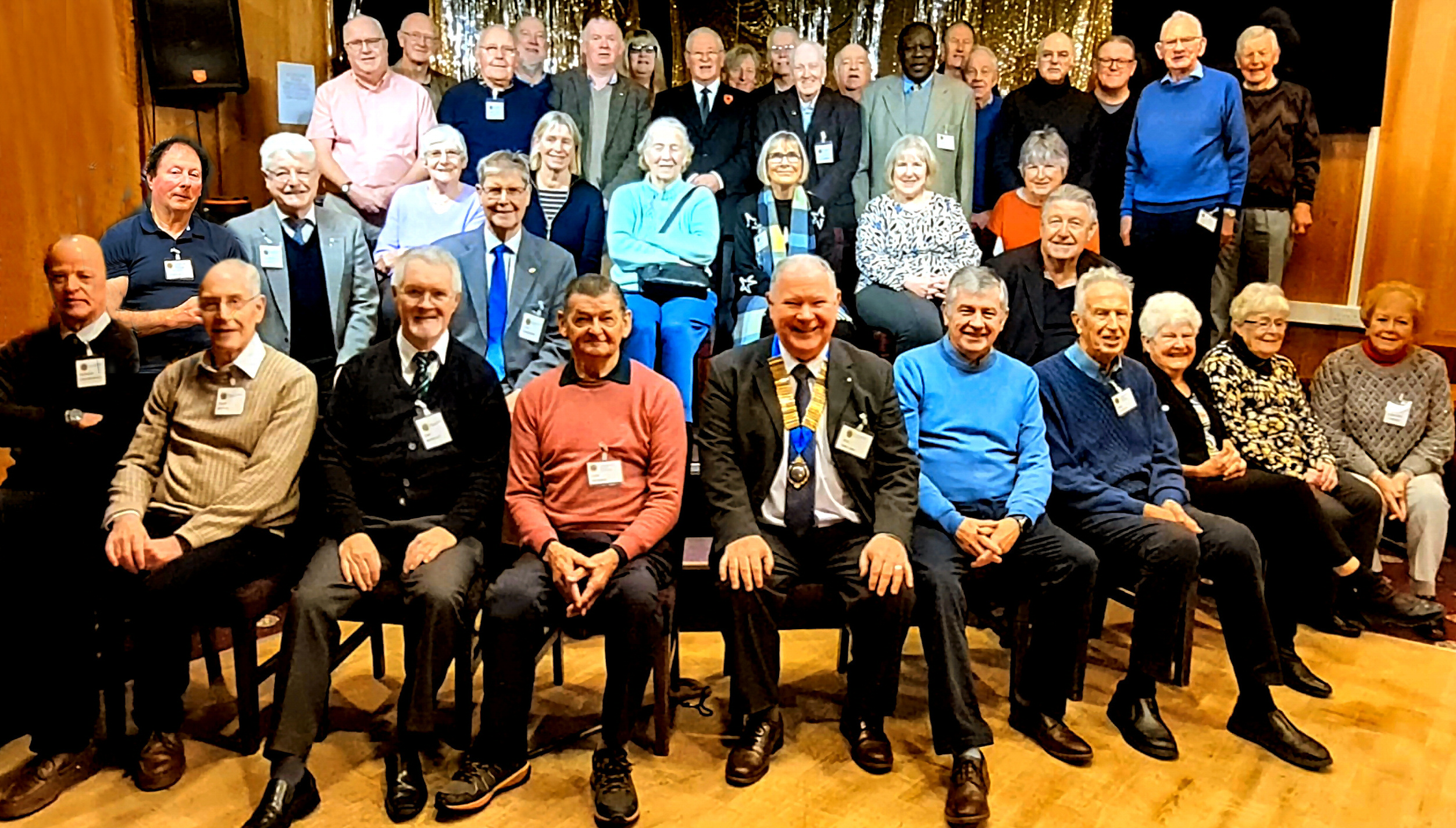 Welcome to Linlithgow & Bo'ness Probus Club
Come and Join Us
We meet every second Wednesday at 10:00 for 10:30 in the Linlithgow Rose Social Club and most meetings include an interesting talk.  Details of our meetings are included on the Programme page.
What is Probus?
Probus Clubs are clubs for retired or semi-retired business or professional people. The movement operates worldwide. In 2016, the Linlithgow and Bo'ness Probus celebrated its 40th anniversary.
The term 'professional and business' should be interpreted in the widest sense and indeed the Club has members with an exceptionally wide range of previous careers and backgrounds.
Like other Probus Clubs, the purpose of the Club is to provide a regular meeting point for retired professional and business people who appreciate and value increased social contacts in their retirement and the opportunity to meet others in similar circumstances.
The Club meets every second Wednesday from September to May at the Linlithgow Rose Social Club. There is always a varied programme of talks and presentations some provided by members but mainly by external speakers. Other activities can include quizzes, indoor games and some members represent the Club in bowls competitions against other Probus Clubs. In addition there are various social events which partners are welcome to attend. These include events to celebrate St Andrew's Day, Christmas, and Burns Night as well as occasional visits to places of interest.
Meetings start at 10.00am when tea and coffee are served by the helpful staff of the Linlithgow Rose Social Club. Members then have the opportunity to catch up with friends and colleagues. This is followed by a talk or presentation by the guest speaker. Meetings usually finish by 12. The facilities in the social club are excellent and there is ample parking available.
The Probus Club currently has about 40 members and new members are always welcome.
Why not come along as a guest and find out if it is something you may be interested in joining.
You can see some photos of our meetings in the Image Gallery.
During Covid the Club had to stop meeting physically. However a very successful series of virtual meetings were held using Zoom. Recordings of the last year's Zoom meetings can be found at our  YouTube Channel